Chevron - Cheap? Maybe - Should explode soon, Along with the oil prices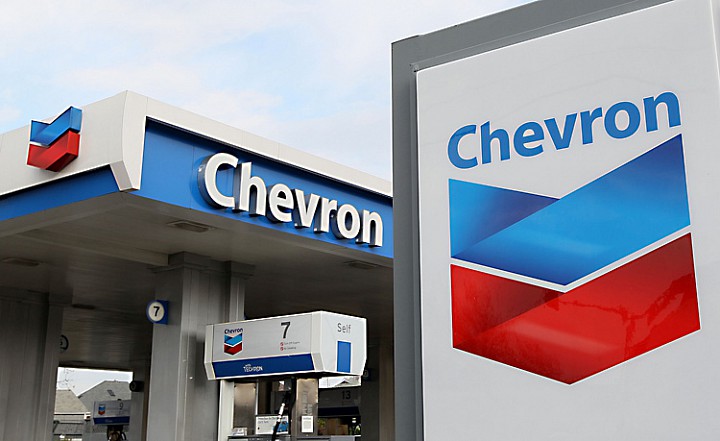 Let's face it, oil prices won't stay low for long. I have no idea why the price is below $50 per barrel when the price per gallon remains so high. The whole frkn economy is going bananas these days, who the heck knows what's really happening. Maybe the gov'ts truly are preparing for War. (NYSE: CVX) Which means that Chevron stock is too cheap right now. Yes it's over $100 per share, but still cheap. Weird, but true. 
David Harter "First, I thought that BP is a good investment because it is beaten down and has a higher upside momentum in the long run."BP is a unique situation since yes you are correct which is why I put that second table in to show what price you will need in order to have total returns that exceed CVX in 3 years. BP hasn't been above 85 since 1999 when they split the stock, so it would be disingenuous for me to lead readers into believing that they will be trading above 85 before the next downturn. There's value in holding your position if you bought after 2010 though. But by the time a new position will payoff, your returns from the others will exceed them. Energy sector is cyclical so we aren't going to see BP rebound the same way as a PG, AXP, MMM, etc..."Second, XOM (and perhaps others) is/are invested in Russia which is (I think) on the US agenda and that is also a risk factor for me."
Mainly Poland but there are some investments in Russia but if Russia is a risk for you then BP should be immediately cut from you list. BP owns ~19% of Rosneft and sold their other stake in the Russian company TNK to Rosneft to further their investment in Rosneft and Russia."In other words will oil/gas perform the next 20/30 years as well as in the past or will technology like energy saving houses and electronic cars change the sector like the coal sector."
There's more uses for hydrocarbons than coal so a full displacement is going to be tougher than people think. They are also assuming, the big name IOC's wont just buy the RE companies when the time is right. Maybe I can lay out an article that will cover this topic but in short I am not betting on the switch happening in 20/30 years down the road. The switch will happen, just not 20/30 years from now."