Halliburton Overpriced Means: Solidly Profitable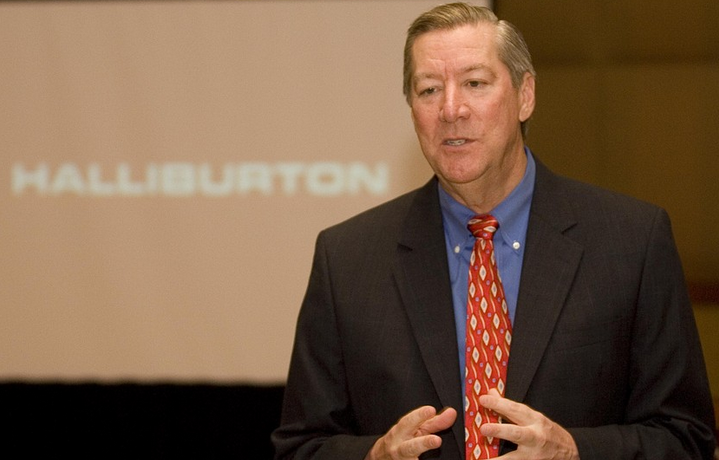 (NYSE: HAL) They just merged with Baker Hughes! I mean c'mon. For $2 billion (spare change). Halliburton relies on more than 50% of its revenue from North American, while Schlumberger took the international route and has 70%+ revenue from worldwide locations (huge advantage?)
"#1 It doesn't make sense to discount the merger. 
The results are tremendously important, even if it complicates the analysis. If we assume that the expected synergies are only 50% of what management hopes for, then the decline in EBITDA margin will be erased. Moreover, HAL's future exposure to "North America" will be diminished. I think this point hits right at the center of your thesis, so it's important.
#2 Long Term investors are looking at the recovery cycle.
I like to use pessimistic numbers when investing. Shell and the EIA reports suggest that 2016Q3 crude will average at $65/bbl (waaaaay more pessimistic than T Boone Pickens). That still puts HAL's revenue substantially higher than it is right now. And if you look back historically, HAL traded at around $48-$50 when crude just hit that range for a little bit (excluding the synergy).
#3 Together these points suggest a 25%-35% return over the next 12-18mo.
That's a pretty good investment by anyone's standards. So whether HAL goes up or down a buck on Monday won't seem to matter too much to this thesis.I'm not in HAL yet, so if you see something wrong with my reasoning, then just point it out (respectfully please).SE, maybe you agree with the longer thesis, but just think the entry point is bad for the next little bit--so there is a possibility of convergence here?"
"Schlumberger is upgraded to Outperform from Market Perform at Wells Fargo after its Q2 earnings report showed significantly better than expected margins that appear to be "sustainable through the downturn."
• SLB's surprising margin performance was achieved through "a combination of proactive (and aggressive) cost cutting, excellent execution, and the acceleration of its transformation initiatives," the firm says."