L Brands! I'm buying and so should you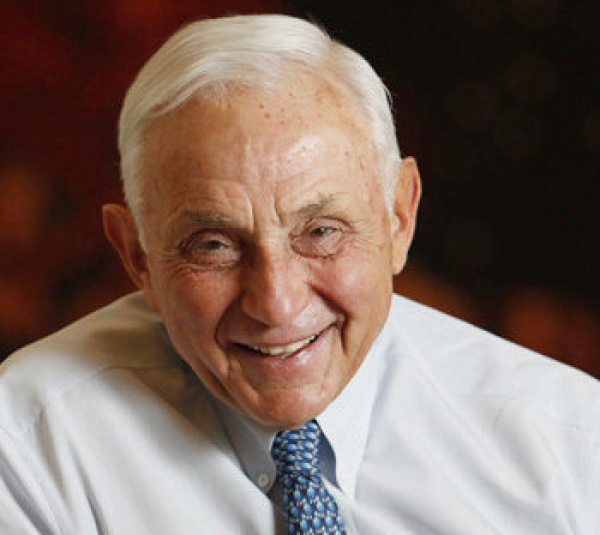 L Brands has the best CEO with an awesome name: LEX WESNER! (NYSE: LB)
Sex sells and unless human nature changes LB will be there to capitalize on it. I will quibble with two things: first, as has been emphasized on conference calls over the last few years, LB has been making a long term pivot from gifting to "treating" oneself / self-purchases; sure, guys might try to buy something special once in a while, but if you look into any VS store the vast majority of clientele will be women. This also plays on the long-term, generational shift toward women as strong household earners. Second, e-retailing has actually been on the decline; as seen in today's comps announcement, VS Direct is decreasing. Management has acknowledged the trend and isn't fighting it. The edge VS has in their retail sales -- the stores, the atmosphere, the presentation, the impulse buys -- doesn't translate well in a cutthroat, near-zero-margin online marketplace. Plus, buying stuff online is great for commodities but hard to do for fashion & style (does it fit? does it look good on me?).Overall, a great company. Don't forget the new $250M buyback program... Not huge by itself, but over time it all adds up.
I think the key to LB is the fact that LB's Chairman and CEO, Leslie Wexner owns over 45M shares, or over 15% of the company. It's a great thing when the interests of the CEO and largest shareholder are in total alignment with a measly shareholder like me. In addition to paying a quarterly dividend with over a 2% annual effective yield, LB has a great history of paying special dividends and executing share buyback programs, all of which returns incremental cash to the shareholder. Just going over my notes on LB for the last five years shows the following:6/9/15: Authorizes new $250M share buyback program
2/5/15: Authorizes new $250M share buyback program
2/5/15: Announces $2.00 special dividend
2/3/14: Announces $1.00 special dividend
12/10/12: Announces $3.00 special dividend ahead of increase in taxes in 2013
8/2/12: Announces $1.00 special dividend
12/1/11: Announces $2.00 special dividend
11/31/11: Authorizes new $250M share buyback program
5/31/11: Announces $1.00 special dividend
5/5/11: Authorizes $500M share buyback programThis is just 4 years…the list of buyback and special dividends from LB goes back well beyond that. What I especially appreciated was that prior to the income tax increase, which went into effect in 2013, LB announced a special $3 dividend per share to be paid in 2012 – avoiding the increase in dividend taxes. Only one other company in which I own shares, ORCL, did something similar, which was to accelerate they payment of the following three quarterly dividends to December 2012, also to take advantage of lower tax rates on dividend income. Both companies share one characteristic – a CEO that owns a significant stake of the company. It's great when an investor's interests are in alignment with a CEO who happens to be a material shareholder of the company. [Schultz of Starbucks could be in the same position, and he's done great things for SBUX, which as a shareholder I've benefited from, but unfortunately, I don't sense the same alignment of economic interest.]Operational Excellence and ConsistencyAlso, going back over the last five fiscal years, it's amazing how consistently positive comps (ranging from low single digit to low double digit) translate into double digit EPS growth (with the exception of FY '14) through an expanding operating and net margin. This is during a period when many apparel retailers had at least one or two years of negative comps, declining earnings, and volatile/shrinking margins due to discounting. The data point to LB's great execution, brand focus, innovation, and willingness to shrink or eliminate what doesn't work. All the numbers below are adjusted for nonrecurring events and are for 2014 (ends 1/31/15), 2013, 2012, 2011, and 2010, respectively.Comps: 4%, 2%, 6%, 10%, 9%
Revenue Growth: 6.3%, 3.0%, 0.9%, 7.8%, 11.4%
Operating Margin: 17.1%, 16.2%, 16.3%, 14.9%, 13.4%
Net Margin: 9.1%, 8.4%, 8.3%, 7.9%, 7.1%
EPS Growth: 14.6%, 4.4%, 12.3%, 26.5%, 67.2%Even coming out of the recession in 2009, when LB's comps were -4% and sales growth was -4.5%, EPS increased by 17.4%.Misplaced Concerns About Liquidity and Cash FlowI realize that there is concern is often expressed about LB's liquidity metrics. From my perspective, this is a non-issue for several reasons:
1. LB consistently generates positive operating cash flow, most of which ends up back in the pockets of its investors
2. Due to its reliable cash flow, LB has actually levered up to return cash to shareholders, with the knowledge it will have no problem repaying debtOne interesting factoid is that LB's equity as of the latest fiscal quarter ending 5/2/15 was NEGATIVE $605 million. This is not an anomaly. With the exception of FY Q4 '14 (ends 1/31/15), LB's equity has been negative for every single quarter since FY Q1 '12 (ends 4/28/12). Back on 4/28/12, LB had about $4.5B in LT and ST debt, with $1.3B in cash. As of the most recent quarter, LB had $4.8B in LT debt with $700M in cash. During that 12-quarter period from 4/28/12 through 5/2/15, as net debt increased by about $900M, LB paid out $3.6B by way of dividends (regular and special dividends) and share buybacks.How can LB do that? By generating tremendous operating cash. Keeping in mind the seasonality of LB's business, I tend to ignore quarterly fluctuations in Net Cash from Operations and Free Cash Flow (unless there is something completely out of whack) and focus on annual results. So for FY 2014 (ends 1/31/15), 2013, 2012, 2011, and 2010, Net Cash from Operations was: $1.79B, $1.25B, $1.35B, $1.27B, and $1.28B – a total of $6.9 billion.Looking at Free Cash Flow (subtracting out CapEx), the data are equally impressive over those five years: $1.07B, $560M, $760M, $840M, and $1.01B – a total of $4.2B, of which $7.3B was returned to shareholders. The difference between FCF of $4.2B and the $7.3B returned to shareholders was funded by $2.2B in incremental net debt, and squeezing additional cash out of working capital (cash conversion went from 45 days at the beginning of FY '09 to 31 days at the end of FY '14). LB has no problems servicing it debt and net interest expense was $324M in the latest fiscal year, while operating cash (which is net of cash interest paid) was $1.79 billion.In my opinion, standard liquidity metrics such as current and quick ratios are not really relevant when LB is consistently generating billions in cash. In addition, I find reliance on the current ratio misleading, since the implication is if you hold more inventory, don't collect your receivables, but pay off your payables right away, you score well. Under optimal liquidity management, the preference is for companies to collect receivables quickly, minimize excess inventory, and pay off obligations within their terms, but not sooner.